Bill Granger's lime butter is the perfect partner to barbecued, baked, steamed or fried fish. It is so versatile it works with salmon, any white fish, clams, prawns, crayfish and mussels. Make a batch now while the limes are in season and more affordable, freeze, then in summer, brush it onto sweetcorn too. If desired, add finely minced coriander, chilli, ginger, garlic or kaffir lime to give it an extra kick.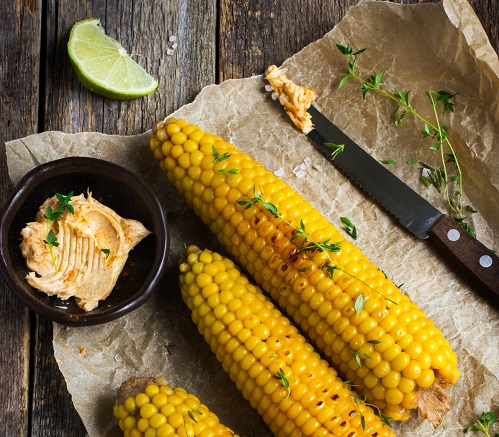 Lime Butter
Ingredients
100g butter, softened
grated zest of 1 lime
2T lime juice
1t sea salt
Directions
In a small bowl, whisk together all the ingredients – don't fret if some of the lime juice doesn't mix in. The butter can be stirred straight into many dishes, brushed onto corn cobs, or you may wish to put it into silicon moulds (individual serving sized) and chill or shape into a log by wrapping in greaseproof paper and chill before slicing into rounds. Also freezes well.
Shop Now
Twisted Citrus Limes
Limes are valued both for the acidity of their juice and the floral aroma of their zest. Our limes are the Bearss variety (also known as Tahitian or Persian), which are famed for their size and juiciness.
Limes really pack a punch in the flavour and nutrition stakes and are a key ingredient in Mexican, Vietnamese and Thai dishes. (The Mexican lime (also known as the Key lime) is smaller than the Bearss variety and is rarely seen in New Zealand.)
Limes are also used extensively in drinks to add unparalleled flavour – from a wedge in the neck of your Corona to a chunky muddle in your mojito, once you've had the real thing, no substitute will do.
Limes store well at room temperature out of direct sunlight for at least a week (and become juicier during this time), but will store much longer in the fridge. They can also be frozen whole, or juiced into ice-cube trays.
Packed with vitamin C, limes are harvested when dark to pale green. A yellow lime signifies full maturity and maximum juice content.
Available between March and August.