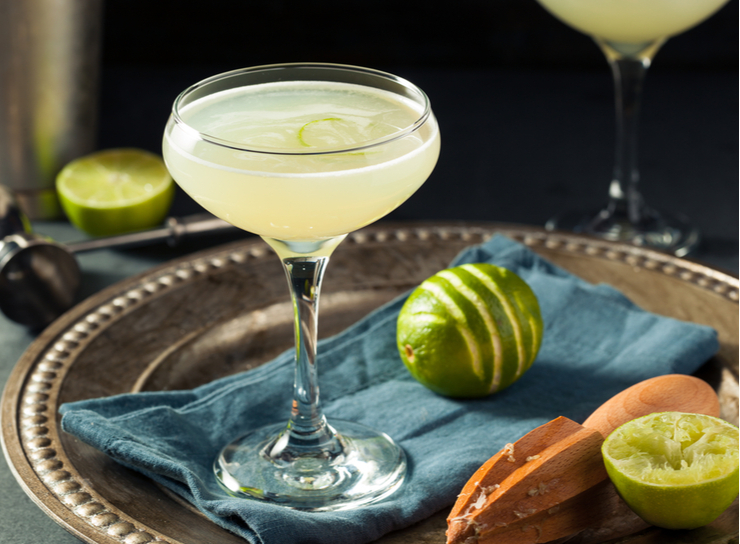 This refreshing cocktail from Donna Hay is delicious on its own – or serve with Asian canapés or as a digestif following a South-Asian meal.
Kaffir Lime Martini
Ingredients
110g white sugar
125ml lime juice
6 kaffir lime leaves
160ml gin
330ml soda water
Ice cubes (to chill)
Thinly sliced kaffir lime leaves to serve
Directions
Place the sugar, lime juice and lime leaves into a small saucepan over a low heat, stirring until the sugar is dissolved. Increase the heat to high, bring to the boil and cook for two minutes or until slightly thickened. Allow to cool completely. Strain and set aside. Place lime syrup, gin, soda and ice into a jug and stir to combine. Once chilled, pour into four martini glasses (reserving the ice cubes). Top with sliced lime and lime leaves. Enjoy!
Serves 4
Shop Now
GISBORNE KAFFIR LIME LEAVES
Our spray-free kaffir lime leaves have the most wonderful perfume – add them to dressings, syrups, pastes, marinades, curries and desserts to elevate your cooking to a whole new level.
Containing citronellol, limonene and antioxidants, kaffir lime leaves not only add incredible depth to Asian dishes, they're also good for you.
Native to Indonesia and used throughout Southeast Asia, they have an unmistakable flavour and fragrance. The glossy double leaves can be frozen or keep well in the fridge for at least two weeks.